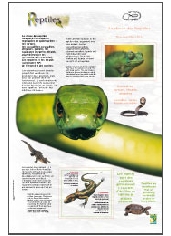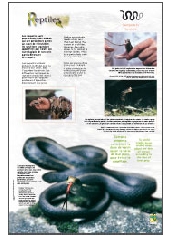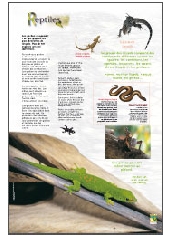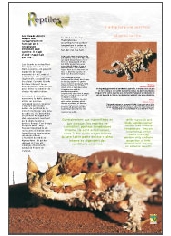 La classe des reptiles comprend 7000 espèces regroupées en quatre ordres : les tortues,
les crocodiliens (crocodiles, alligators, gavials), les squamates (serpents, lézards, amphisbènes) et les rynchocéphales (hattérias).
Les serpents et les lézards constituent 93%
de l'ensemble des reptiles.
There are 7000 species in the reptile class, organised into four orders : turtles,
crocodilia (crocodiles, alligators and gharials), squamata (snakes, lizards and amphisbaenids) and sphenodontia (tuataras).
Snakes and lizards account for 93% of all reptiles.
8 panneaux - version bilingue
Vente - différents formats et supports disponibles - demandez nous un devis
1 -La classe des Reptiles
The reptile class
2 -Reptiles - Serpents - Snakes
3 -Reptiles - Lézards - Lizards
4 -Reptiles -
S'adapter pour survivre -
Adapt to survive
5 - Reptiles - Caméléons - Chameleons
6 - Reptiles - Iguanes - iguanas
7 - Reptiles - Crocodiles
8 - Reptiles - Tortues - Turtles